Therapeutic Massage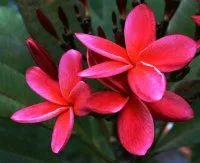 Swedish - The "classic" massage style. Your therapist, using lotion, will apply long soothing strokes with light to medium pressure. Deeper strokes may be used to break up adhesions in the muscle and connective tissue (a.k.a. "knots"). Recipients of Swedish Massage also benefit from increased circulation and lymph flow.

Sports/Deep Tissue - This type of massage will bring relief to and speed up recovery of overworked, over-stressed or injured muscles, ligaments and tendons. Your therapist will incorporate various strokes, trigger point techniques and passive stretching maneuvers to relieve tight areas.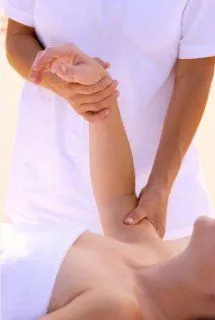 Myofascial Release - Specialized slow deep body work designed to release the muscles and the tight fascia which connects and supports structures throughout the body.
Very effective in correcting postural distortions and stubborn physical problems.
Eastern Massage
Thai Massage
- Uniting the basic elements of shiatsu and yoga, Thai massage is a truly unique experience which includes light stretching and acupressure massage to revitalize the body while relieving muscle tension.
Shiatsu
- A Japanese word: "shi" meaning "finger" and "atsu" meaning "pressure." This ancient Japanese technique combines stretching and pressure along meridian lines. Please dress in comfortable clothing and bring an open heart and mind.
Reiki
- Being a gentle, hands-on energy technique, Reiki treatments can activate and balance the body's power to heal.
Specialty Massage
Hot Stone
- The therapeutic effect of smooth, heated stones helps penetrate deeper into your muscle tissue without overheating. The stones are merely an extension of the therapist's hands and each treatment is customized to your needs.
Health First Fusion
- Enjoy the benefits of hot stone, Swedish, and deep tissue all-in-one massage. This unique blend is designed to give you the best of massage . . . muscle therapy and deep relaxation!

Reflexology - The premise behind this treatment is that certain spots on the feet (and hands & ears) correspond with other body parts, organs and systems. When stimulated, these "reflex points" activate the body's own healing processes.

Pregnancy Massage - Therapeutic bodywork provided during pregnancy addresses the physical and emotional needs of the Mother-to-Be.